Fast And Effective Fire Damage Restoration
How can Jolly Cleaning And Restoration help you?
When fire damage occurs, it's devastating and stressful to you and your family. Jolly Cleaning and Restoration goes through an extensive process in order to make sure your house becomes a home again.
In order for Jolly Cleaning and Restoration to get to the root of the problem, we need to understand the magnitude of the fire, smoke, soot, and/or water damage. That way, we can get the job done as quick as possible, so you can go back to what matters. What goes into a Damage Assessment?
Assess all damages
Plan Strategy based on damages
Give up front and honest estimates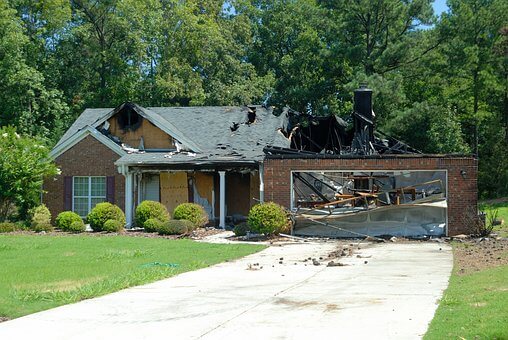 Through the fire damage, areas of your home may have become exposed. In order to protect your belongings from theft or further damage, we will board or tarp any window, wall, or roof.
When would I need Board-Up or Tarp Service?
Board-Up to cover open walls or windows
Tarp service to cover roof
Any coverage necessary to cover exposed areas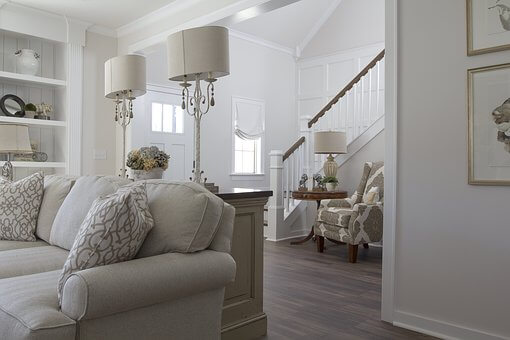 Hopefully, a majority of your belongings are salvageable. If so, we will gladly and safely help pack and store these items. What counts as belongings?
Anything!
Furniture
Clothes
Rugs
Prized Possessions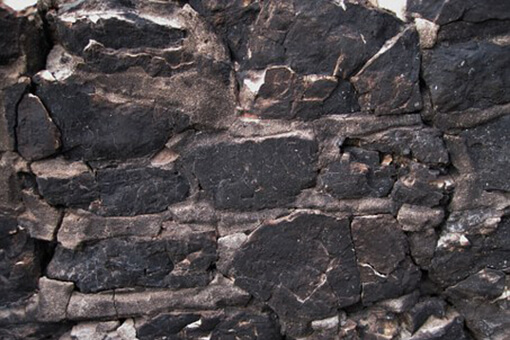 Water, Smoke, And Soot Removal
If necessary, we will immediately dry out moisture present first. Then remove smoke and soot from ceilings, walls, or any surface needed. How do you guys remove this?
Specialized Equipment
Special cleaning methods by Jolly Cleaning and Restoration
Dehumidifiers
Air Movers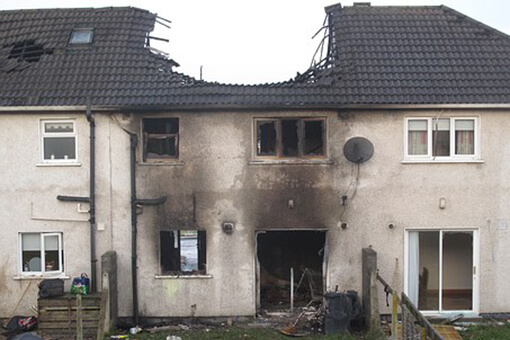 Cleaning, Sanitizing, And Removing Odor
We give our best effort to clean and sanitize whatever needs our attention. Plus, through Jolly Cleaning and Restoration's special techniques we can extract the odor that comes from the fire to make it as fresh as before. What all can you clean?
Anything!
Furniture
Walls
Floors
Carpets
Restoring It Back To A Home
Finally, we do everything it takes to bring your home to what it looked like before the fire damage. We know this can be a stressful for you and your family. Let us get the job done so you and your family don't need to worry anymore
Cincinnati fire damage restoration specialists
Jolly Cleaning & Restoration specializes in fire damage restoration, providing first-class services for clients in Cincinnati and Northern Kentucky. 
We provide a comprehensive range of fire damage services, offering efficient, cost-effective solutions to help restore your property and make your house feel like home again. 
Fire damage in Cincinnati: The Causes

 
Fire damage can be devastating for homeowners. Our homes are special places, and the experience of watching flames tear through rooms and smoke billowing out of windows and doors is incredibly distressing. At Jolly Cleaning & Restoration, we understand the impact of house fires and fire damage. Our experienced team is on hand to help. We undertake rigorous processes to restore properties to their former glory, taking care of our customers along the way. 
There are several possible causes of fire damage in Cincinnati, including:
Cooking fires
Using heating and lighting equipment
Smoking
Natural disasters
Electrical and wiring faults
Gas leakages
Lightning strikes
Arson
We have extensive experience in restoring homes following all kinds of incidents. We have the expertise, technology and equipment to assess fire damage in Cincinnati and provide rapid, targeted solutions. 
How does fire damage affect Cincinnati homes?
Fires can cause extensive damage to houses and residential properties. The extent and nature of fire damage will often depend on the cause and location of the fire, the building materials used, the techniques utilized to put the fire out and the speed at which the fire was contained. As an experienced Cincinnati fire damage restoration company, Jolly Cleaning & Restoration provides fire damage services for all customers. From minor to severe damage, our expert team has got you covered. 
Fire damage can affect properties in different ways, including:
Structural damage to the building
Damage to furniture, building materials and soft furnishings
Damage caused by soot and ash
Pollution caused by smoke and soot
Soot and ash deposits covering surfaces, flooring and walls
Risk of electrical issues caused by ash penetrating fittings and fixtures
High levels of carbon dioxide, carbon monoxide and potentially hazardous chemicals and irritants
Extinguishing fires and making properties safe following a fire can also cause damage to houses and homes, including water damage. 
How can Jolly Cleaning & Restoration help? Our fire damage services
If you experience fire damage in Cincinnati, we are here to help. We offer a diverse range of fire damage services, which are designed to minimize the risk of further damage, restore properties and help homeowners to feel safe and secure at home as quickly as possible. We use tried and tested processes to restore homes efficiently and effectively. 
Our fire damage services include:
Repairing and restoring structural damage caused by fire, smoke and water
Smoke and soot removal
Odor elimination
Cleaning and sanitation
Possession preservation, repairs and restoration
Emergency fire damage services: call us any time for a rapid response
When you call Jolly Cleaning & Restoration, we will endeavor to get to you as quickly as possible. Our process is simple, fast and thorough. We provide the following services as standard:
Detailed damage assessment
The first step is to assess the property to determine the level and type of damage. To draw up a plan of action, we need to understand the magnitude of the problem and identify the best solutions. Our professional assessments cover all damages. Once we have investigated and explored the property, we will create a bespoke restoration plan and provide a no-obligation quote. 
Board-up/tarp service
Fire damage often causes certain parts of the property to become exposed to the elements. To protect your home and its contents, we provide a board-up and tarp service. We can use boards and tarpaulins to cover walls, roofs and broken windows and doors. 
Move your possessions carefully and safely
We understand how important your possessions are to you. We will package and move any items that can be salvaged carefully and safely to protect against damage. You can rest assured that we will treat your belongings as though they were our own. We can move everything from furniture and clothes to rugs and possessions that have sentimental meaning. 
Water, smoke and soot removal
We use advanced technology and effective techniques to eliminate excess moisture and remove smoke, soot and ash from ceilings, walls and surfaces. We use specialist equipment and cleaning methods to achieve incredible results.
Cleaning, sanitizing and removing odors
Fire damage can cause unpleasant, pungent odors to linger and ash and soot deposits to collect on walls, surfaces, furniture and floors and ceilings. We use precision cleaning techniques to tackle dirt, dust and soot, sanitize surfaces and extract odors. By the time our expert team has finished, your home will look, feel and smell fresh and clean. We clean everything from your furniture to your walls and ceilings. 
Restoring your home to its former glory
The final step is to restore your home to its former glory. We will go above and beyond to make your house feel like home again and ensure you feel comfortable and safe. 
Let us help you deal with fire damage
If your Cincinnati home has suffered fire damage, let us help. We have an experienced, skilled, trustworthy team ready and waiting to tackle fire damage in Cincinnati and Northern Kentucky. We use specialist equipment, advanced techniques and tried and tested processes to protect properties from further damage, restore houses and provide our customers with peace of mind. If you choose Jolly Cleaning & Restoration, you can expect the following:
Fast, responsive fire damage restoration: we are on hand to help 24/7
Transparent, honest pricing
Competitive prices
Outstanding customer service and support
Specialist equipment and advanced technology and cleaning and restoration methods
Experienced, highly skilled restoration teams
Call now to schedule an appointment
Accidents can happen at any time. If you need help in a hurry, don't hesitate to get in touch. Call now or click here to make an appointment.